On metrological exhibition "Control-2014" in Stuttgart was very hard to surprise on the background of huge stands leaders of the world metrology.
Kharkov Microtech ® has managed to attract visitors to its stand next competitive means of measuring its own production:
- Unique micrometer for hot rolled manufactured 100% of Ukrainian materials;
- Nutromer conventional and high accuracy for measuring the depth of the 1000-5000mm (typically up to 500mm);
- UIS for communication digital sieves PC (up to 100 devices).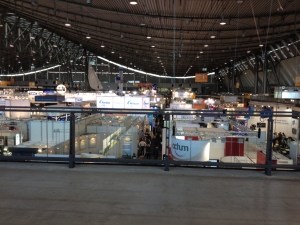 On 6-9 May 2014 in Stuttgart (Germany) held a major exhibition of measuring Control-2014.
Microtech company participated in the exhibition, together with the sales agent in Western Europe Yuri Podporin. During the exhibition aroused great interest bore gauge display for deep measurements (up to 5000mm ), three-point precision bore gauge, data transmission system and the ability to Microtech custom brackets and thickness gauges depth up to 1000mm.
A number of Indian , Middle Eastern and Eastern European companies offered to negotiate the distribution of production Microtech in their countries. There are also talks about Microtech cooperation with German companies to develop and promote tools to control thread sizes and contactless 3D measurement and modeling.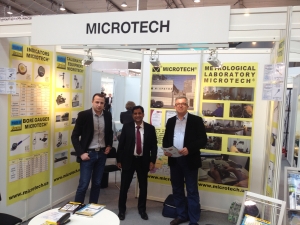 MICROTECH at the exhibition

in Stuttgart

Control-

2015

pavilion №

7

,

7220-2